It's finally happening!
Friends, family, and fans, the day has come that you've heard me go on and on about for years! Turtle Crossing, my storybook app, is finished and available on the iTunes app store for iPad, iPhone, and iPod Touch running iOS 6.0 or later. Check it out and share with all your storybook-reading friends!
Here's the link: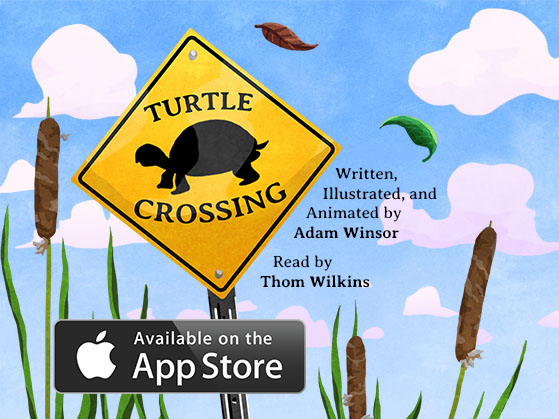 https://itunes.apple.com/us/app/turtle-crossing-animated-interactive/id1080210495?mt=8
Enjoy!